Preschool at Grace Lutheran of Oshkosh, Wisconsin
Welcome to where PLAYING meets LEARNING! We know children have a variety of different experiences before they step into our doors. Some have been at a center since infant on, and others have been at home with just mom or dad. WELCOME one and all! We meet students wherever they are and we work with them in improving their skills whether it be social, emotional, behavioral, or academic. Our play-based curriculum paired with God's love shining through in all we do it is hard to find a place with more love and support for your student than Grace!
Take a look and see for yourself with some key points we have highlighted below about our program.
If you are interested and would like to set up a tour to meet with the recruitment director and preschool director, please click on the button below!
Church, Home, and School Connections
We want you to know the moment you walk through our doors, you are family. We want you to feel connected to the WHOLE family of Grace, and we do that in many different ways. To start out, our Preschoolers sing in church three times during the school year. We also have a school-wide chapel every Friday to remind us that God's Word is at the root of all we do. In addition to those, we also have numerous school wide events that help connect all our families of Grace.
Our Curriculum
We use the High Scope curriculum. This curriculum focuses on the whole child! We know that academic learning is just as important as social, emotional, and motor skills at this age. We are laying the foundation for your child's success in years to come! We do that by teaching your child in a way that is appropriate for them. With active learning, we are learning with our hands, bodies, and minds!
1. Approaches to Learning
In this area, children grow in their understanding and ways of thinking. They work on planning an action, doing the action, and then recalling what they did
2. Social and Emotional Developmen
In this area, children grow in how they regulate and express their feelings, as well as gaining empathy toward others. We also work on building relationships with both peers and teachers.
3. Physical Health and Development
In this area children focus on growing both their large motor skills as well as their fine motor skills.
4. Language & Literacy
In this area, children grow in their understanding of letters, books, and communication.
5. Mathematics
In this area, children grow in their understanding of numbers, spatial awareness, shapes, and one-to-one correspondence.
6. Creative Arts
In this area, children grow in their understanding of music, art, and pretend play.
7. Science & Technology
In this area, children will be able to observe, predict, and draw conclusions from their world. Children use tools and some technology to help them grow in their discoveries.
8. Social Studies
In this area, children will grow in their understanding of community and how God created each of us differently and each with our own gifts.
9. Bible Time
In this area, children will listen, retell and recall different Bible stories, songs, and Bible verses.
Assessments
We assess children throughout the day. We make observations during their play time and within their group activities, we then share these observations with you in a weekly digest. We also collect and share with you a portfolio of your child's work throughout the year that you are able to see and watch progress over the year.
Daily Routine
We follow 2 different daily schedules, one for the all day program and one for the half day program. Both programs offer Bible times, a small group lesson, movement times, story time, and play time.
Handbook
View our Preschool handbook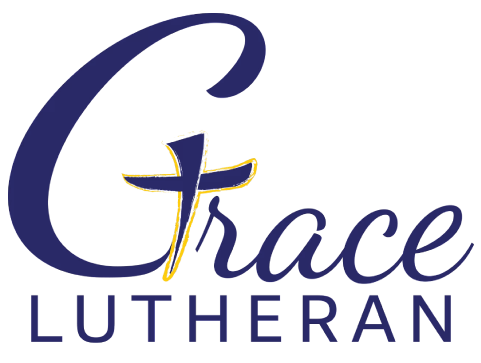 Grace Lutheran Church and School
913 Nebraska Street
Oshkosh, WI 54902
Saturdays at 5:30pm
Sundays at 8:00am and 10:30am
Mondays at 6:00pm
Copyright 2023 Grace Lutheran